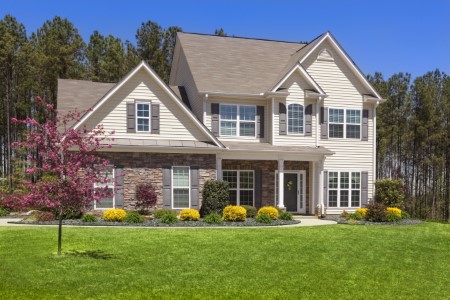 Nothing makes your Nashville home look new quite as quickly and thoroughly as a fresh exterior painting can. If you're looking to get a fresh exterior coat of paint for your home, call the local Nashville painting contractors at Excellence in Painting. We offer quality work at a competitive price, and this work will get your home looking its absolute best in no time.
Why You Should Paint the Exterior of Your Home
Are you thinking of putting your house on the market at some point? If you are, you'll want to make sure it's in the best and best-looking condition. After all, a worn-down, unsightly home won't boast the best resale value or curb appeal, making it hard to command the highest price for your home or to attract potential buyers.
To get your Nashville home market ready, you need to boost its resale value and curb appeal. How can you do that? Easy: by calling us for a fresh exterior painting. Want to complement your fresh exterior coat of paint? If so, you need to call us for a fresh interior painting as well.
Why You Should Hire Us for Your Exterior Painting Project
When you put in the time and money to get a fresh exterior painting for your Nashville area home, you should make sure you get nothing short of the highest-quality exterior painting work for it. For that quality of work, look to none other than Excellence in Painting.
Our experienced painting team has the experience and the know-how to provide quality work that will get your home ready for the market. Whether you want an exterior or interior painting or any other paint-related service, you can count on us for quality work delivered in a timely manner.