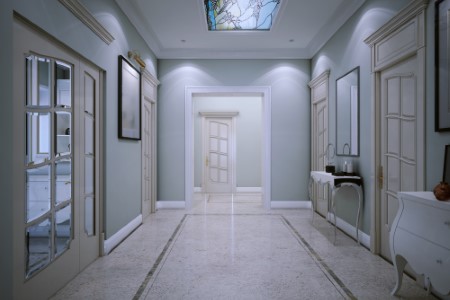 A great way to get your Nashville home looking its best is to get a professional concrete staining. A concrete staining will make your home stand out in the most beautiful way while also providing some great practical benefits. For the highest-quality staining services in the area, have yours done by the Nashville painting contractors at Excellence in Painting.
Concrete Staining to Add a Unique Beauty to Your Nashville Home
You're likely to spend the majority of your free time right in your home. So, you need to make sure your home is a beautiful place to spend all of that time. After all, your overall mood and even energy levels may experience a dip if you spend much of your time surrounded by unsightly surroundings.
To keep yourself feeling your best, you need to make sure your home looks its best. A great way to do that is to call our handyman professionals in Nashville for a concrete staining. This service will make your home look its very best by providing stunning, one-of-a-kind flooring.
Enjoy the Benefits That Concrete Staining Offers
Of course, a better-looking home is not all you'll enjoy thanks to a concrete staining. After all this service also offers a number of great practical benefits that you'll enjoy for years to come. Just a few of these great benefits include the following . . .
Excellent durability
Low cost
Ease of maintenance
Are you ready to enjoy all of these great qualities in addition to the unmatched attractiveness that a concrete staining can offer? If you are, go ahead and call our Nashville painting pros today. We offer quality staining services that will get your floors looking great!