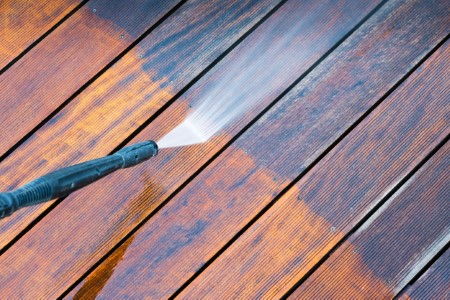 Nothing gets your Nashville home looking its best quite as quickly and as thoroughly as a professional pressure washing can. If you're in the market for the best pressure washing services around, you need to call Excellence in Painting today. We are more than just your Nashville painting contractors: We are also pressure washing pros!
Maintain Your Home's Curb Appeal with Our Pressure Washing Services
Your home is a reflection of you and your taste and personality. So, naturally, you're going to want your home to be the best possible reflection. That means that you need to maintain excellent curb appeal that will tell your neighbors and onlookers that you are the kind of homeowner and person who cares about maintaining yourself and your belongings.
If your home's curb appeal isn't quite the best at the moment, you need to get a professional pressure washing. A pressure washing will knock away months and even years of unsightly buildups on your home's exterior, helping to make it look great in no time at all!
Enjoy the Health Benefits of a Professional Pressure Washing
Yes, you heard right: A pressure washing can provide health benefits for you and your loved ones. You may be asking yourself how exactly it can do that, and the answer lies in the things that can grow on your home's exterior:
These growths are harmful to be around. Unfortunately, as they develop on your Nashville home's exterior, they can begin to negatively impact your health. Fortunately, though, you can save your health by calling our handymen in Nashville, TN, to enjoy our pressure washing services. We'll quickly and thoroughly remove those growths and help to keep you and yours in the best possible health.