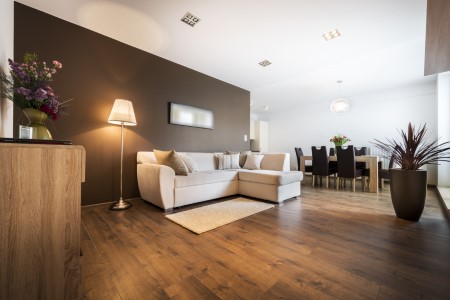 When you need quality interior painting services for your Nashville home, you need to look to none other than Excellence in Painting. Our team of experienced painting contractors will get your home looking its absolute best in the timeliest manner possible.
Why Your Home Needs a New Coat of Interior Paint
You are bound to spend the majority of your downtime right in your Nashville area home. So, you need to make sure your home is a comfortable and beautiful place to spend all of that time. After all, a home in that kind of condition will provide a number of great benefits for you - benefits such as . . .
Better mental health
Improved physical health
More rest
To fully enjoy all of these benefits, you need to make sure your home sports a beautiful interior painting. After all, a fresh coat of paint will add brightness and beauty to your home, making it a great place to spend much of your time. Call our painting pros today if you're looking to brighten up your home with this service.
Why You Should Hire Us for Your Interior Painting Project
So, you've decided that an interior painting is the right thing for you. Now your next step is to find the right painting contractors for the job. How can you tell you've found the right contractors? Easy: They'll be able to offer the following qualities:
Plenty of experience
Quality guarantee
Examples of previous work
The right resources for any job
If you're looking for a painting company that can offer all of these great qualities, then look no further than Excellence in Painting. Whether you're in the market for an interior painting, exterior painting, cabinet painting, or any other such work, you can count on us to provide the best results around.